Healthy Rips Fury 2 Vaporizer Review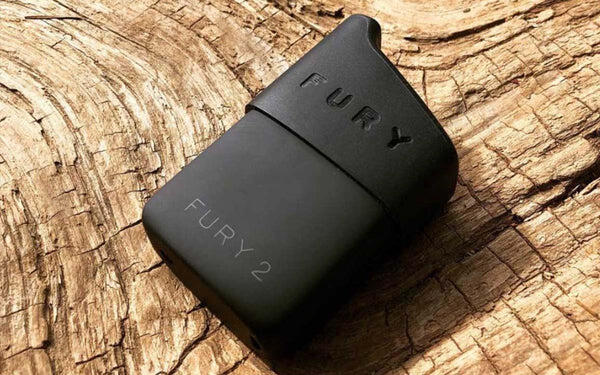 Vaporizers provide a great alternative to bongs or pipes. You get more out of your material and expose yourself to less of the nasty chemicals which you get in smoke when the material is combusted. Because of the popularity that vaporizers have been getting today, the number of vaporizer products also surged.
Checkout: - Best Dry Herb Vaporizers 2022
If you are someone who is looking for a new vaporizer, it can be difficult to choose from the wide variety available in the market right now. The Healthy Rips Fury 2 vaporizer has been getting a lot of attention from vape users today. If you want to know what the buzz about this vaporizer is all about, then you're in the right place!
What's Inside the Box?
Healthy Rips Fury 2 vaporizer
USB wall plug
Fury 2 Top cover
Micro-USB charger
Concentrate pad
Loading tool
Brush
User manual
1-Year Warranty
Silicone screen gasket
Tweezers
Free Trees 4-part aluminum grinder
The Simplicity
This portable vaporizer is great for those who are just starting to get into vaping. The simple unibody design of healthy rips fury 2 is very user-friendly. The chamber of Fury 2 can hold around 0.15 grams of herb. However, it's a must to know for everyone that finely ground herbs would be best to use. This will allow you to get better quality and amount of vapor out of your vaporizer.
Once you've loaded the herb that you want all you have to do is press the vape's activation button three times and you're good to go.
The FURY 2 Features
The design of the healthy rips fury2 makes it easier for the users to have a firm grip on the vape's body. This way it's easier to bring around and it would be difficult for you to drop. The rubber coating allows you to handle it easily.
Aside from this, the size is only 2" x 1" x 3", which means that it will fit perfectly in your hands and in your pocket. The material used for this vape is Kirksite alloy which is very lightweight and durable. The fury 2 also features an OLED display that will show you the battery info as well as the sleep timer.
The 20-second heat up time of the healthy rips fury 2 is something that you would definitely love.
The FURY 2 Performance
The performance of the healthy rips fury 2 is nothing but awesome. It promises around 40 minutes of run time powered by its 1600 mAh LiPo Battery. It also gives a temperature range of 320-430 degrees Fahrenheit.
You can easily adjust the temperature using the two buttons on the side. The charging time of fury 2 can take up to 90 minutes to charge up which is not a bad charging time for a vaporizer at the same price range.
The LCD screen also displays the temperature your herbs are being heated at. You can adjust this temperature according to your preferences. Everyone loves this feature because it's not something that you can get at the Fury 2's price range. Usually, only the higher-end devices have this feature.
As for the chamber, the Fury 2 features a stainless steel metal chamber. The screen is removable for easier cleaning. This way, the flavors won't get mixed up and you'll always have a fresh vaping experience each time.
The Fury 2 vaporizer is a worthy device for someone who wants something that can fit their limited budget but also has a high quality of performance. This vaporizer's temperature adjustment feature definitely adds up to its charm.
The design is also something that everyone would love since it's very easy to handle. But what matters most is what's inside and that would be the chamber that is very easy to clean.
The heating time is also fast and would only take 20 seconds. Fury 2's superb design and performance are the reasons why it is making a scene in the vaporizer market today!
This trusted information is sourced from the
manufacturer
and our own experience testing the Fury 2 vaporizer.
---