The Black Mamba Review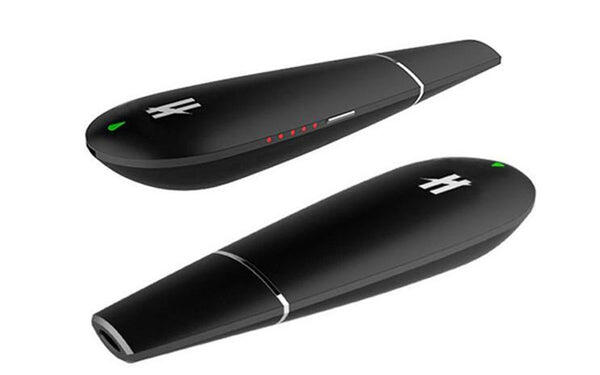 The Black Mamba vaporizer has recently been named one of the best vaporizers for people who are considering giving vaping a try. Due to its sleek shape, its high quality make, and it great vapor delivery, I'm going to have to agree with that statement and say that it is a great vaporizer for starters.
In this Black Mamba review I will be letting you know all the features this Black Mamba vaporizer has, I'll be letting you know some tips and tricks for tis vaporizer, and I'll be talking a bit about why I think it is one of the best vaporizers for starters at its low price point.
Unboxing the Black Mamba Vaporizer
If you have read other blogs here at Herbalize Store Canada, you may be familiar with the way I like to review vaporizers; and all my reviews usually start with my first impressions of the vape, beginning with the packaging.
When I got the Black Mamba vaporizer, my first impressions of the packaging gave me some high hopes for the vaporizer inside.
It comes in a really nice black on black box, with some nice textured writing. Of course, I know that the packaging is a minor detail, but I always love a company that pays special attention to all details, including the packaging.
Moving on, I was excited to see the vaporizer in person, so I immediately moved the box into my living room, and began opening it.
What is in the Box?
The Black Mamba comes with all you need to start your vaping journey except for, of course, the dry herb you'll be vaping. The box comes with:
The Black Mamba Vaporizer Device

2 Glass Mouthpieces with their Metal Filters

A Packing Tool and Tweezers

A Cleaning Brush

It's USB Charger

And Easy-to-Read User Manual
I was pleasantly surprised to find that all the items within the box were of high quality make, and that the company had not only focused on the quality of their vaporizer, but also of all its accessories and tools.
The Black Mamba Vaporizer | Features and Details
When I was considering purchasing the Black Mamba I naturally wanted to do all my research, and found that this vaporizer had many features which I was quite looking forward to using.
Shape, Size, and Portability
One of my favorite features that the Black Mamba has is its shape, size, and texture. This vaporizer is very unique in its design and shape, and is therefore different from all the other vaporizers which, in my humble opinion, begin looking quite similar over time.
The vaporizer is really easy to hold and grip thanks to the high quality silicone velvety texture, so I was quite pleased when I felt it for the first time when I unboxed it. The vaporizer is smaller than I expected, which made me realize that it is much more portable than it seemed in the pictures; so I was also quite pleased with this.
A Look Inside
The Black Mamba vaporizer has a number of different features within it that allow it to produce high quality vapor every time. The first feature worth mentioning is the Black Mamba's ceramic convection chamber.
Many claim that vaporizers with high quality ceramic chambers always produce smooth and tasty vapor clouds, and I definitely agree with this statement from personal experience. Additionally, it holds a whopping .65 grams of tightly packed dry herb for an ultra long and ultra tasty vaping experience.
The next feature which I love is the glass mouthpiece which also serves as a vapor chamber. It is made from very high quality glass, and the fact that is is made with this material allows the vapor to pass through the vaporizer seamlessly and smoothly.
This mouthpiece is a feature which makes the Black mamba a wonderful choice for beginners because it is easy to clean, and is easy to replace when needed.
The Black mamba also features 5 preset temperature options, which vary from 356 degrees Fahrenheit (180 degrees Celsius), which is a standard low temperature that offers smooth and tasty hits; all the way up to 428 degrees Fahrenheit (220 degrees Celsius), another standard higher temperature, which offers large and dense hits.
In addition to these awesome features, the Black Mamba is once again a great vaporizer for beginners because it only has one button with which you can turn the vaporizer on and off and flip through and choose from all the temperature settings.
The device is intuitive, easy to use, easy to load and unload, and is very low maintenance. For these reasons I think the Black Mamba is a great low price vaporizer for people who are just starting out in the vaping community and wish to try it out.
The device will offer first time users a good and easy experience, free from any complicated loading and unloading processes, and far from any need of fancy accessories.
Of course, if users would like to "upgrade" from the Black mamba at any point, there is an impressive variety of other vaporizers at different price points on the Herbalize Store Canada website, so feel free to take a stroll around the website and see if there are any other vaporizers that strike your interest.
Checkout: - Best Dry Herb Vaporizers 2022
---