Unboxing Arizer Air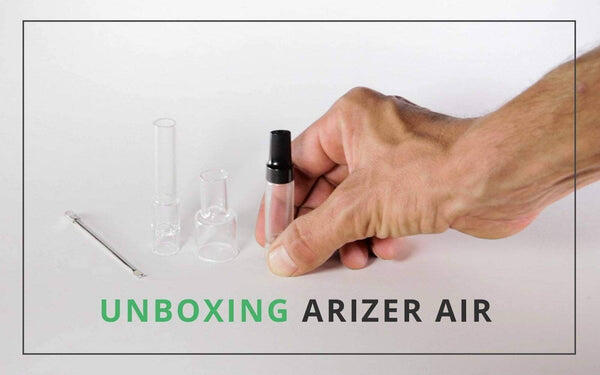 UNBOXING: Arizer Air
Arizer does it again. Looking to build on the success they had with the Arizer Solo. They have created a brand new portable vaporizer that is sure to cause a stir. It's sturdy and yet sleek design make this a great looking vape.
While the panel lights let you know how long you have left to puff. The Arizer Air features a high quality ceramic heating element with 5 preset settings. This little vape is efficient. Heating up in 1 to 2 minutes with a 10 minute auto shut off you can start vaping quickly and the battery will last.
Also the optimized heating system gives you the ability to enjoy the flavor and aroma of your favorite herbs to their fullest extent. The high quality rechargeable lithium batteries make it perfect for busy people.
Also the ultra-compact and lightweight design means it's a great choice for those on the go. Coming in at only 2.75 x 6 x 8.75 in. this little vape packs a punch. It only weighs 1 lbs so it's not going to weigh you down. I like that this vape has a lot of accessories available. This means you can customize it how you like.
We also recommend you to have a look at the new: Arizer Air 2
Arizer Air Temperature Settings
Level 1 (Blue) - 180°C / 356°F

Level 2 (White) - 190°C / 374°F

Level 3 (Green) - 200°C / 392°F

Level 4 (Orange) - 205°C / 401°F

Level 5 (Red) - 210°C / 410°F
What's in the box?
This trusted information is sourced from the manufacturer and our own experience with the Arizer Air Vaporizer.
---